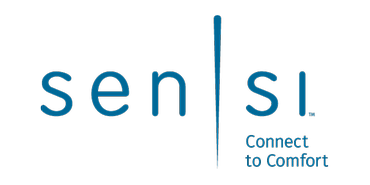 Thermostats are used to turn on heating or cooling systems to bring the home to a set temperature. In addition to basic temperature control, programmable thermostats can be used to manage the indoor environment of your home at different times of the day or week. This type of control can have a dramatic impact on the overall energy use of your home. We carry a complete line of thermostats. Let us help you choose the one that best matches your lifestyle.
Sensi Programmable Thermostat Product Offering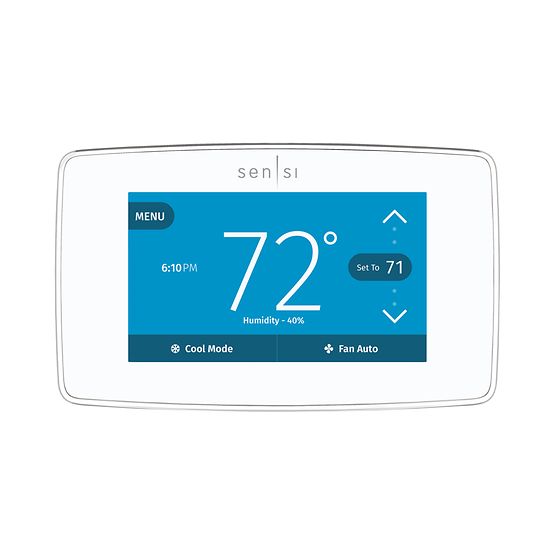 Sensi Touch Wi- Fi White Thermostat
View Brochure
Model Family: 1F95U-42WF
Programmable: Yes
Communicating Capability with HVAC Components: Yes
Remote Access: Yes
Screen: 4.3' full color LCD touch screen display
Warranty: 5-year limited warranty with professional installation.
Manufacturer's Stated Benefits:
Top-rated & free app Available for iOS and Android
Flexible scheduling Program a schedule for each day of the week that fits your lifestyle.
Local weather Get easy weather updates.
Color shift App changes color to let you know at a glance whether your system is heating or cooling.
Smart alerts Alerts you when extreme temperature or humidity changes are detected.
Auto changeover Automatically adjusts between heat and cool mode to keep you comfortable.
Keypad lockout Keep your perfect settings on lock down by disabling changes from the thermostat.
Programmable Thermostat Product Offering